SWISS
Discounted Transfers
Mountain Drop-offs is now an official partner of SWISS. A flag carrier airline like Swiss International Air Lines Ltd doesn't partner with just any company and we have proved that we match the airline's high standards of customer service, making Mountain Drop-offs the perfect airport transfer partner for Swiss International Air Lines Ltd.
This year we are offering Shared, private and VIP transfers from Geneva and Grenoble airports to all your favourite mountain resorts. Shared and private transfers are operated in modern minibuses that comfortably seat eight passengers, whilst VIP transfers are in luxury minivans seating up to seven.

At Geneva airport we don't operate to set times. We organise the transfer for when you arrive at the airport or when you need to get to the airport, minimising your waiting time, whether it's a shared, private or VIP transfer. 




In Grenoble, we operate private transfers to all the major ski resorts, as well as a timetabled service for shared transfers to the Three Valleys.


If you've never booked an airport transfer with Mountain Drop-offs before, why not give us a go? We know just how important it is that everything goes smoothly when it comes to your airport transfer. 



That's why our website is easy to navigate, with all the relevant information expressed clearly and accurately. It is also why our experienced customer service team is always ready to advise, reassure and inform. Transfers are our business and we're passionate about it!
This partnership means you can book your flights and airport transfers in one go and be sure of the same high standards of customer care and service from both SWISS and Mountain Drop-offs.
And don't forget, Swiss International Air Lines Ltd and Mountain Drop-offs both offer FREE ski and snowboard carriage, in addition to your check-in baggage allowance.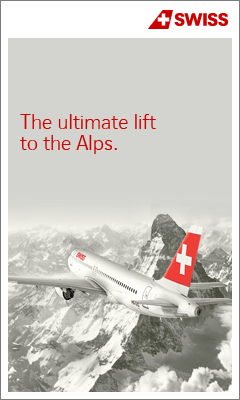 Ski Hire at Sanglard Sport - 15% Discount
Established in Chamonix in 1924, Sanglard has been offering mountaineering rentals ever since. We offer tailor made ski bootfitting service with two ex-world cup technicians will advise you in your choice of ski/touring boots. 15% off for MDO clients Ski Hire Chamonix
La Clinque du Sport
Sports Physiotherapy
Our sports injury clinic offers expert Sports Physiotherapy, Osteopathy and Sports Massage in the Chamonix-Mont-Blanc Valley. We are also specialists in 'prehabilitation', our aim to prevent injuries by using biomechanical screening and personal training to improve strength, technique and performance.
So whether you need a Physiotherapist or Osteopath to help with an injury, are in need of a Sports Massage, training advice or have an interest in injury prevention, our team can help. While many of our clients are elite athletes, we show the same personal care to everyone.
FATMAP
50% Discount
FATMAP is an ultra-high resolution 3D ski mapping app for people passionate about mountain sports. Their 3D ski maps are the most detailed in the world. FATMAP empowers skiers and snowboarders with the knowledge and tools to explore further, safely. They've worked with pro skiers, Mountain Guides, Mountain Rescue Associations and skiers and snowboarders everywhere to create the ultimate planning tool for both piste and freeride. Available on tablet and mobile via the Apple App Store and Google Play.
FATMAP are partnering with Mountain Drop Offs this winter to provide their drivers and staff with the best tool for exploring the slopes when not looking after our clients. In addition, Mountain Drop Offs clients can exclusively benefit from a 50% discount from a 1 year FATMAP subscription when booking a transfer with Mountain Drop Offs.
Find out more or download a free 48 hour trial to see what all the fuss is about! Go to www.fatmap.com
You Personal Training & Massage
10% Discount For Mountain Drop-offs Customers
We work with You Personal Training in Chamonix to deliver transfers for their clients. You Personal Training offer Massage in Chamonix, visiting clients apartments to deliver top quality stress busting massage. You Personal Training also offer Personal Trainer sessions in Chamonix and the valley. With a focus on fitness and weight management their sessions are tailored to your needs.
Antoine Immobilier | Chamonix Estate Agents
Looking for real estate in Chamonix? Antoine Immobilier has been operating in the valley for over 20 years and have a deep knowledge of the area and industry to help you find your perfect property. They are the no1 estate agent in Chamonix. Get in touch to see how they can help.